Selling Your Home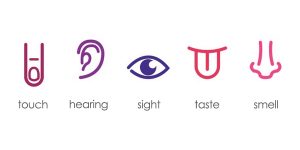 Buying a home is an "emotional" decision. Besides the price, this purchase must first appeal to our five senses. Show them how great your home IS rather than how great it COULD be.
SIGHT
Neutral colors and clutter-free
It is best to keep color changes throughout your home to the minimum. Two or three at the most. Do not leave a bedroom pink, another blue and the master green. Worst still, if they are located right next to each other. Some potential buyers may view it as overwhelming.
Maximize wall and floor spaces
Keep artwork to a minimum. Personal photos should be kept away as it creates buyer distraction. Believe it or not, buyers study personal photos, trying to identify the personalities of the current homeowners. This will definitely take away the main focus:  selling the house.
Declutter
By storing objects off-site.  Stack it neatly in the garage so that the buyers can walk around freely around the garage if they so choose.
Curb Appeal
Trim shrubs and tidy porches, manicure the lawn, scrub your front door, rake leaves, shovel walkways, make it welcoming from the first glance!
Minor mechanical fixes
Check faucets, bulbs & fixtures – Fix any dripping faucets and the marks they leave behind. Change out faulty bulbs. Lastly, ensure there is no exposed wiring, have classic fixtures safely installed to show that your home is safe and finished!
Deep Clean
Focus especially on bathrooms and kitchens, as these rooms sell homes! Deep clean every nook and cranny! It could also be helpful to scrape and re-caulk unsightly seams around countertops tubs, floors, toilets, countertops and stage with neutral accessories.
Use light to your advantage
Daytime showings are always a great idea. Open all curtains turn on all lights and let the sun in! If applicable, light a fire and cast a cozy glow in your home!
LISTEN
Set the scene
Some low volume, soothing music during showings can help buyers see what an oasis of calm your home is avoid having loud appliances running like washers, dryers or dish washers.
SMELL
Take out the trash!
Empty trash containers throughout the house well before any showings, this will eliminate any unwanted odors.
Eliminate kitchen smells
Ensure a fresh smelling fridge with no harsh smells when buyers inevitably explore your home. Don't leave dirty dishes in the sink or food particles sitting in your garbage disposal. Baking soda around the house should help with any unwanted smells.
TASTE
Show your hospitality with some treats!
You can offer candies, cookies or bottled water at the counter for your buyers. Even though this might not make much difference to the sale, it is a kind gesture to greet your guests and ultimately, each person that walks in the house is a potential buyer.
FEEL
Functionality
Sticky doors & cabinets will stick in a buyer's mind! A little effort to get all doors and cabinets working correctly will eliminate distracting flaws in a buyer's mind.
Safety
Ensure all railings and safety features in a home feel secure and sturdy. Don't let the these red flags deter buyers or leave you open to liability!
Cleanliness
When buyers are comfortable enough to sit on the couch to imagine their existing furniture in the space, it reflects that they are having a strong connection to your home. Increase the longevity of their visit by having visibly clean and comfortable places to sit and imagine life in your house.
Remove pets & pet smells! Though we love our pets, being greeted (or terrorized) by pets as a Buyer, can be off-putting. This could also add liability to you if something were to go wrong. Have carpets professionally cleaned and have your home smelling fresh with candles, home baked goods or a lightly scented air filter. Clean out diaper pails and clear your home of cigarette smoke.
Five more tips to help sell your home!
You decided to sell your home, and you can't wait to buy a new place. There's just one thing standing in your way: You've got to close the deal on your current one first. You just hope it doesn't take all summer to get an offer.
Well, there's one tried-and-true tip that's proven to reduce your home's time on the market. A study by the Real Estate Staging Association found that homes staged before listing received an offer in just 23 days on average. That's 90% faster than those who waited months after listing to bother staging.

If your budget's tight, you may think you can't afford to stage your home. Here are five free tips to help you get the job done.
1. Channel Your Inner Neat Freak
You always knew your tidying tendencies would come in handy one day. Now it's time to clutter-bust your way to buyers' hearts!
Decluttering isn't rocket science—but it is the key to creating a pleasing environment. Pay particular attention to common junk magnets like:
Kitchen and bathroom counters
Fireplace mantels
Laundry room shelves
Tabletops
Magazine racks
No decluttering advice would be complete without a call to streamline your closets. If your closet is crowded, I'm going to think my stuff won't fit. Wow buyers by showing them how much space there is for stuff—not how much stuff there is in the space.
2. Rearrange the Furniture
Once all the clutter's out of the way, take a step back and look at the big picture. Does your home invite buyers to sit and stay a while? Can buyers flow freely through your home without bumping into things? If not, you've got work to do!
Start by putting bulky pieces in storage and moving furniture away from the walls. Oftentimes, the room is arranged so the children can play in the middle of the room or the TV can be seen easily from every chair and sofa.  Buyers want to walk in and see an open—yet intimate—space that inspires conversation, not channel-surfing.
An experienced agent can lend a fresh eye and help you re-imagine your home. Go to different rooms and see if there are pieces that you can re-purpose for the living room to get the effect you want.
Buyers want to walk in and see an open—yet intimate—space that inspires conversation, not channel-surfing.
3. Sweat the Details
Cleaning your home for home showings is common sense. But many folks underestimate just how clean it needs to be.
This isn't your run-of-the-mill weekend tidy-up. Think of it as spring cleaning on steroids. You've got to get down to the nitty-gritty so that even the smallest details shine. From ceiling fans and window blinds to baseboards and tile grout, no surface goes unscrubbed!
Don't forget to get your windows squeaky-clean. There needs to be as much light coming in as possible.
4. Set the Table
Staging paints a picture for potential buyers so they can envision life in your home. If I see that a family can live here, I will think my family can live here too.
And nothing represents family life quite like the dinner table.
We recommend giving the dining room some staging attention. Bring your good china, flatware and linens out of hiding. Or add seasonal flair with a dash of bold colors.
You don't have to go over the top with every piece of dinnerware you own. Keep things simple by setting just two places at the table or arranging a decorative centerpiece on top of a neutral table runner.
"If I see that a family can live here, I will think my family can live here too."
5. Bring the Outside In
The great thing about summer is the world's in full bloom right outside your door. So why not take advantage of all the season has to offer?
Fresh flowers are so inviting. They warm up a room and send the message that this is a really nice space to be in.
Look around your yard, and pluck decorations straight from nature. Favorite summer picks include roses, dahlias, zinnias, peonies, hydrangeas, lilies and sunflowers. If you run short on vases, display your finds in an antique pitcher or Mason jar for a touch of vintage charm.
And flowers aren't the only star in the summer garden. If you grow your own fruits and veggies, entice buyers with a bowl of fresh produce on the kitchen counter.
Got $400? Spend It on This
If you do have a little cash to spend, here's what we recommend: If you've got $400, I would spend it on paint and mulching the front yard. Why? Because buyers give you about six seconds to make the sale—three seconds from the curb and three seconds from the foyer.
Of course, every home is different. Before you spend a dime freshening your home up, feel free to ask us for advice.  We know what buyers in your area want and we can help you maximize your home's appeal without busting your budget.