Who we are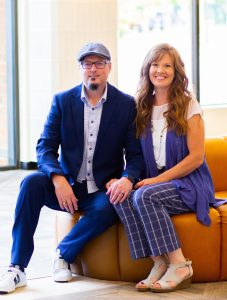 "Beyond the Sale" – This encapsulates our whole purpose and mission. Our desire is not to just get a "sale." We truly want what is best for you and your family, and we look to provide information that helps you make the best decision for your situation. Everyone has unique challenges to consider, so we are happy to sit down with you and help analyze what is best for your situation. If the timing ends up not being right for you, we trust that you will experience our sincere desire for your best results and hope to be your trusted advisor whenever the timing is right.
"Beyond the Sale" goes even further. We are here to help after the sale. Don't ever hesitate to call with any questions about the market, your current situation, or any other questions/concerns you may have. It's our pleasure to serve you! I not only keep track of the real estate market, but spend hours every week staying updated with the economy, stock market and cryptocurrency (primarily Bitcoin). I am one of those odd people who also enjoys analyzing charts. : ) Ask the next time we meet, and I can pull up a handy chart on my phone that I've been marking up looking for ascending triangles, head and shoulder patterns, etc. If you don't know what that stuff means…ask me some time if you dare go down that rabbit hole. : )
Much further "Beyond the Sale" is ultimately our purpose for all that we do. Jesus Christ is our King, and we have a much higher purpose to live for Him and follow His Word. All of His commandments can be summed up in Loving God and Loving Others. We do both imperfectly, but with God's help, we hope to share the same love to others as God has shown to us. If you would like to talk more about this, don't hesitate to ask…it's my all-time favorite subject and the purpose behind everything we do.
Brian Jackson